Old Glory Mint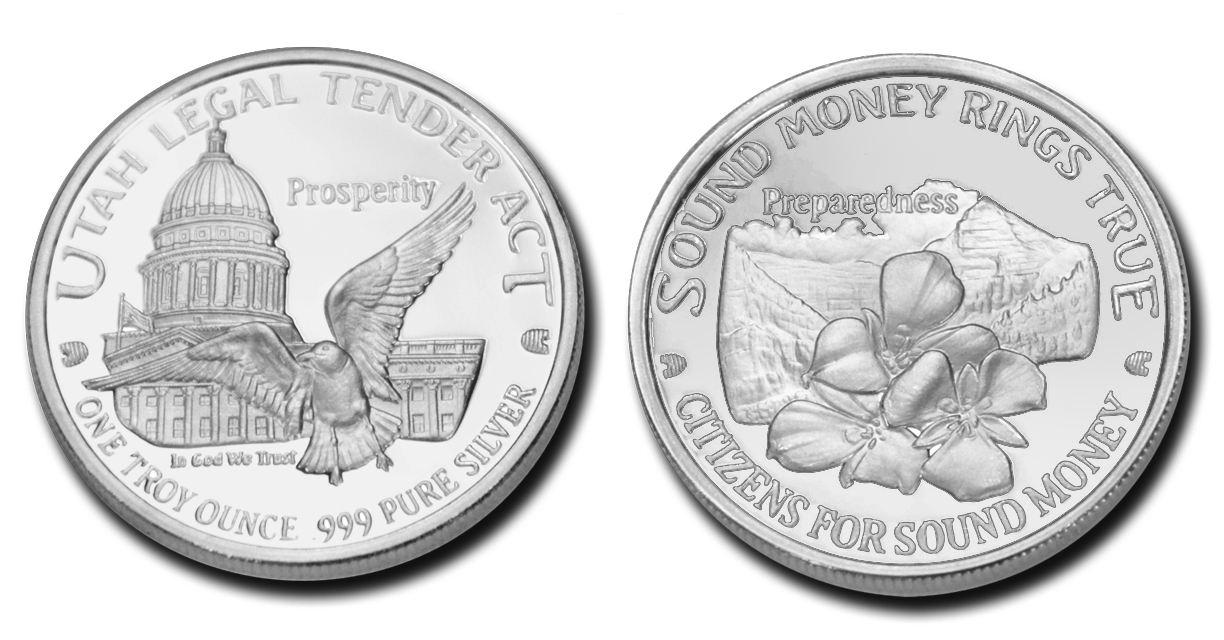 Old Glory Mint, a Utah Company, is proud to be a supporter of the sound money movement. We have worked closely with the sponsors and promoters of the Utah Legal Tender Act to see that this legislation is duly recognized for its historic import of making gold and silver coin legal tender in the State of Utah.
The design of the pictured Commemorative Round was conceived and created in-house by Old Glory Mint to emphasize the twin virtues of sound money: prosperity and preparedness. The icons of the Seagull and the Sego Lilly, with their historic roles in the settling of the Utah territory, also signify that native resources of gold and silver, available to all, will benefit Utahns in the immediate future. Nationally renowned coin designer, Heidi Wastweet sculpted and prepared the dies for production. Ms. Wastweet currently sits on the United States Citizens Coinage Advisory Committee and has served as an officer of the American Medallic Sculpture Association (AMSA).
In support of Citizens for Sound Money, a non-profit educational entity, we are offering these semi-proof commemorative rounds as a free gift to donors to the cause. All donations fund critical sound money educational initiatives through conventional as well as alternative media channels. Simply, click on the "Donate" button below to help fund the sound money message nationwide. In appreciation for your generosity, while supplies last, we'll ship you a coin for any donation of $40 or more.