Larry Hilton -- Citizens for Sound Money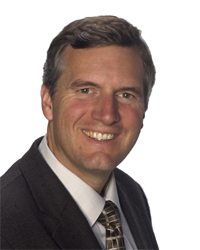 Lawrence D. ("Larry") Hilton, author of Utah's recently passed Legal Tender Act, holds both Juris Doctorate and Masters of Business Administration degrees from Brigham Young University. Admitted to both the Utah and California Bar Associations, Larry has practiced in the area of insurance coverage and defense for more than 20 years.
No stranger to championing controversial causes, in the late 1980's, he pioneered Utah's first commercial mediation service. At that time mediation, now widely embraced, generally drew skepticism (bordering on derision) from the legal community.
A decade later Larry formed a boutique insurance agency in San Francisco catering to lawyers' coverage needs. That entity has since grown into a full-service brokerage operating in all 50 states. As a lawyer, and especially as an insurance professional, Larry approaches the Sound Money issue from a common sense, risk mitigation perspective:
To me, providing a Sound Money option for Utahns just makes sense. Those who would cavalierly shun the time-tested monetary system the framer's gave us in favor of clinging to the failed policies of the status quo, remind me of those who time and again rejected plans to reinforce New Orleans' levies. Had they exercised a bit more foresight, one of the greatest catastrophes in American History might easily have been averted.

Even if, our nation is fortunate enough to sidestep the really calamitous consequences our current fiscal and monetary policies engender, Sound Money just makes sense for Utahns, and all Americans for that matter. It provides the means to opt out of the insidious inflation tax that has deprived so many globally of vast amounts of personal wealth. Simply put, the Utah Sound Money Act establishes the legal and commercial framework necessary for Utahns to realize and enjoy the prosperity Sound Money has always bestowed on those willing and courageous enough to embrace it.