Brad Galvez -- Utah House of Representatives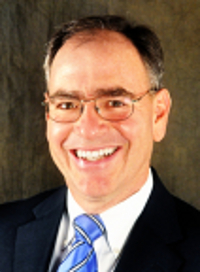 Representative Brad J. Galvez who serves Utah's 6th Legislative District rose to national prominence as the House sponsor of The Utah Legal Tender Act. Utah House Bill 317 represents the first time in more than a century that any state has exercised its concurrent monetary authority, expressly reserved in Article 1, Section 10 of the United States Constitution, to make gold and silver coin legal tender.
Speaking on CNBC with Larry Kudlow, Representative Galvez characterized the historic vote of the Utah House in support of his bill as "a step in preparedness; a step in security that allows us to be able to help hold up our economy as the dollar continues to shrink".
Born and raised in Weber County, Utah, in his youth Brad was actively engaged in the Boy Scouts of America, earning the Eagle Scout Award. He was also actively involved in the Junior Achievement program where he served as president. He served a mission for the Church of Jesus Christ of Latter-Day Saints in Munich Germany.
He graduated with a Bachelor of Arts Degree in Accounting from Weber State University and a Masters of Business Administration (MBA) from Utah State University. He was employed for 15 years as an Area Manager for a small chain of video stores during the height of video rentals before beginning his career in real estate development in 1997. He was a project manager, and later, a limited partner in The Boyer Company developing numerous retail and office properties throughout Northern Utah and Idaho.
A member of the Utah Legislature since January 1, 2011, Representative Galvez serves as Vice-Chair of the Government Operations Committee. Brad and his wife, Lisa, served as advisors of the Weber County Teenage Republicans for many years. He is currently the Chair of the West Haven Planning Commission, Chair of the Ogden Pioneer Days Foundation and Treasurer of the Ogden Rotary Club.