Curt Bramble -- Utah Senate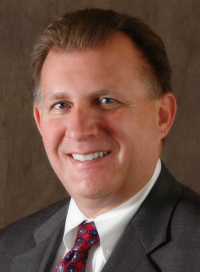 Curtis ("Curt") S. Bramble was elected to the Utah State Senate in November 2000. He currently serves as chair of the Interim Joint Tax & Revenue Committee which is tasked by the recently passed Utah Legal Tender Act to: (1) study the possibility of establishing an alternative form of legal tender for the payment of debts, public charges, taxes, and dues within the state; (2) recommend whether legislation should be drafted to establish an alternative form of legal tender; and (3) prepare any monetary reform legislation for consideration by the Legislature during the 2012 General Session.
Senator Bramble is actively involved in the Republican Party at the local, state and national levels and has served on the Provo Rotary Club Board of Directors, and as the State Chair of the American Legislative Exchange Council.
He is a member of the American Institute of Certified Public Accountants and the Utah Association of Certified Public Accountants. After beginning his college career at the University of Notre Dame, he earned his Bachelors and Masters degree in Accounting from Brigham Young University. He founded Bramble & Company CPAs in 1986, and in 2001, after being elected to the Utah Senate, merged with Gilbert & Stewart CPAs in Provo.