Dr. Richard Ebeling -- Northwood University, Midland, Michigan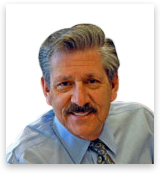 Dr. Richard M. Ebeling is professor of economics at Northwood University in Midland, Michigan since 2009. He is recognized as one of the leading members of the Austrian School of Economics. Dr. Ebeling is the author of Political Economy, Public Policy, and Monetary Economics: Ludwig von Mises and the Austrian Tradition (Routledge, 2010) and Austrian Economics and the Political Economy of Freedom (Edward Elgar, 2003). He is the co-author of In Defense of Capitalism, Vols. I & II (Northwood University Press, 2010-2011), and the editor of Selected Writings of Ludwig von Mises, 3 vols. (Liberty Fund).
He served as president of the Foundation for Economic Education (FEE) from 2003 to 2008, was the Ludwig von Mises Professor of Economics at Hillsdale College in Hillsdale, Michigan (1988-2003), and Assistant Professor of Economics at the University of Dallas in Texas (1984-1988). He was also senior research fellow at the American Institute for Economic Research (2008-2009), and served as the vice president of the Future of Freedom Foundation (1990-2003).
Dr. Ebeling is the author of hundreds of articles on Austrian Economics and free market policy themes, including on the dangers of inflation and the benefits of monetary freedom and a gold-backed currency. His articles have appeared in the Washington Times, Investors Business Daily, the Boston Globe, Detroit News, National Review Online, The Freeman, Freedom Daily, and Advances in Austrian Economics, the International Journal of World Peace, and Political Studies. He has lectured widely throughout the United States, Europe, Asia, and Latin America on Austrian Economics and a wide variety of economic policy themes.
He also was a consultant on market reform and privatization in the former Soviet Union, especially with the then-emerging new democratic government in Lithuania in 1991. And he witnessed the fall of the Soviet Union, standing at the barricades with Russian freedom fighters in Moscow during the hard-line coup attempt in August 1991.
Dr. Ebeling earned his PhD in Economics from Middlesex University in London, England; his Masters Degree in Economics from Rutgers University in New Jersey; and his Bachelors Degree in Economics from California State University, Sacramento.