James Turk -- Gold Money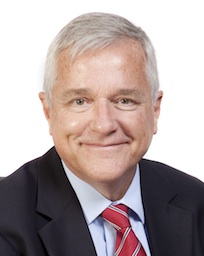 James Turk has specialized in international banking, finance and investments since graduating in 1969 from George Washington University with a B.A. degree in International Economics. He began his business career with The Chase Manhattan Bank, with whom he worked for eleven years, principally in the International Department, which included assignments in Thailand, Hong Kong and the Philippines.
From 1980 to 1983, Mr. Turk was with RTB, Inc., the private investment and trading company of a prominent precious metals trader based in Greenwich, Connecticut. He moved to the Middle East in December 1983 to be appointed Manager of the Commodity Department of the Abu Dhabi Investment Authority. In this position, Mr. Turk was responsible for developing and implementing the investment strategies of that organization's portfolios of precious metals. Mr. Turk held this position until March 1987. Since then Mr. Turk has acted as Chief Executive of Greenfield Associates, a firm he established in 1985 to publish his work and to provide investment research and trading advice, principally to investment managers, hedge funds and commodity trading advisors in the United States and Europe. From 1995 to 1999 he was a Director of Lion Resource Management Ltd. of London, England, a firm which was the sub-advisor to the Midas Fund, a publicly listed mutual fund in the United States that invested in the equities of companies involved in the mining and exploration of precious metals.
Mr. Turk is the Founder of GoldMoney, a new electronic currency for use in ecommerce, which is the result of United States patents awarded to him in September 1997 and June 1999. Details are provided at goldmoney.com.
Since 1987 Mr. Turk has written the Freemarket Gold & Money Report, an investment newsletter that publishes twenty issues annually. He is the author of The Illusions of Prosperity (1985), SOCIAL SECURITY Lies, Myths and Reality (1992) and several monographs on money and banking. His articles have appeared in numerous financial publications. He frequently speaks at investment conferences on Gold, money, and the international banking system, and often appears as a featured guest on radio and television. His latest book, The Coming Collapse of the Dollar was published in December 2004.