Phil Hart -- Idaho House of Representatives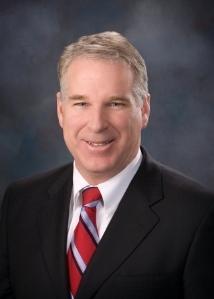 Representative Phil Hart has been serving in the Idaho Legislature since 2004. He is currently in his fourth term, serving on the Judiciary Rules Committee and the Transportation and Defense Committee.
Author of the treatise
Constitutional Income: Do You Have Any?
, first published in 2000, Phil has been a vocal advocate for sound fiscal and monetary policy for many years. On March 5, 2010 he introduced The Idaho Silver Gem Act as House Bill 633 which rapidly garnered significant support and was passed through the House within a week. However, this innovative sound money legislation which would have given Idaho citizens the option to pay their taxes in silver stalled in the Senate.
Professionally, Representative Hart works as a licensed structural engineer, having received his bachelor's degree in Civil Engineering from the University of Utah and a master's degree in Business Administration from the Wharton School at the University of Pennsylvania.
As an athlete, Phil qualified for the U.S. Cycling Nationals the first time he rode a 25 mile trial, and later came within 6 seconds of the American record for the 10 mile trial. He was also the winner of two World Cup races on the masters FIS alpine ski racing series.