Dr. Michael Thomas -- Utah State University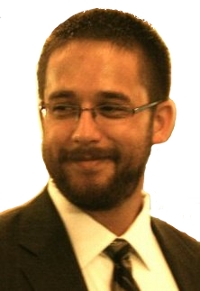 Michael D. Thomas is a public choice economist, holding a PhD in economics awarded in 2009 by George Mason University where Peter Boettke served as his adviser. He has also studied at Duke University while a fellow at the History of Political Economy Center in 2008 and 2009.
Michael has published scholarly papers in the
Journal of City and Town Management
, the
Review of Austrian Economics
, and the
Journal of Private Enterprise
. He is currently working as an adjunct professor at Utah State University where in 2009 he joined his wife who is an assistant professor of economics.
Michael's interest in monetary economics was stimulated during his master's research at the University of Missouri--St. Louis while working with Dr. Lawrence White.
In an Op-Ed piece that appeared in the Deseret News while the Legal Tender Act was under consideration by the Utah Legislature, Dr. Thomas observed:
When businesses compete for your patronage, you win. The fact that there is both a Burger King and a McDonald's on the corner in my town means that lines are shorter, I get a diversity of options and I have somewhere else to go when McDonald's raises the price of their hamburger. Similarly, when currencies are competitive, you reap the benefit of a more stable currency. ...

The offer of competition in currency can benefit the Utah consumer. It might also make businesses more confident in investing locally. The proposal is bold and worthy of an honest debate.