Charles Kadlec -- American Principles Project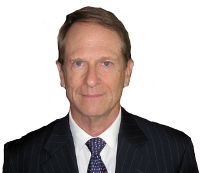 Charles W. Kadlec is a columnist for Forbes.com, a member of the Economic Advisory Board of the American Principles Project, an initiative founded in 2009 by Professor Robert George of Princeton University, and an Advisor to TheGoldStandardNow.org. In addition, Mr. Kadlec serves as a juror for the Bastiat Prize for Journalism, and is the founder of a Community of Liberty, whose mission is to inculcate the habits and virtues of living in liberty.
Mr. Kadlec brings to these various roles an extensive background in the investment management business and economic research. From 1985 to 2010, he fulfilled a wide range of responsibilities at J. & W. Seligman & Co., Incorporated, a prestigious New York based investment manager. He joined the firm as an Industry Strategist in the equity research department, and was named Director of Equity Research in 1987. In 1992, he became a Managing Director/Senior Portfolio Manager, and was elected President of Seligman's joint venture with The Chuo Trust Banking Co. Ltd of Tokyo, which managed the Japanese companies dollar-based equity portfolio. In 1995, he became the Chief Investment Strategist of Seligman Advisors, the firm's subsidiary for the distribution of the Seligman Group of mutual funds. In this role, he wrote extensively on the economy and financial markets including articles published in The Wall Street Journal and New York Times, supported the firm's marketing efforts as a keynote speaker and participated as a delegate to the World Economic Forum in Davos. His book, Dow 100,000: Fact or Fiction, was published in 1999.
In 2001, Mr. Kadlec assumed additional line responsibilities for High Net Worth Marketing. On July 1, 2004 he was elected Executive Vice-President and Director of Seligman Advisors, Director of J. & W. Seligman, and a member of the Seligman's Management Committee and on January 1, 2005 President of Seligman Advisors.
In conjunction with the sale of Seligman to Ameriprise in 2008, Mr. Kadlec was named Vice President, Product Development of that Corporation's subsidiary, RiverSource Investments, a position he held until May 2010.
Prior to joining Seligman, Mr. Kadlec was the Director of Research for A. B. Laffer Associates, a Partner of H.C. Wainwright & Co., Economics, and an International Banking Officer of Crocker National Bank. From 1972 to 1976, he was a Correspondent and Contributing Editor of Business Week magazine, and covered major stories in finance and economics including the collapse of the international monetary system.
Chuck received his MBA with honors from the University of Chicago, and his B/A in Political Science/Chemistry from the University of Illinois, Urbana-Champaign. He lives with his wife in Southern California.