Dr. Olivier Ledoit -- University of Zurich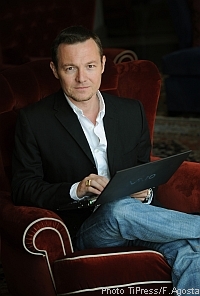 Dr. Olivier Ledoit obtained a Bachelor's Degree in Engineering from Ecole Polytechnique in Paris, France in 1990, a Master's Degree in Economics and Statistics from ENSAE (Ecole Nationale de la Statistique et de l'Administration Economique) in Paris in 1992, and a PhD in Finance from MIT (Massachusetts Institute of Technology) in Cambridge, Massachusetts in 1995.
From 1995 to 1998 he was a Finance Professor at UCLA's Anderson School of Management. He then moved from academia to industry and joined Credit Suisse First Boston, becoming Managing Director and Head of Global Statistical Arbitrage in the Equity Proprietary Trading Division, based in London (Great Britain). He took early retirement from CSFB in March 2008 to become Permanent Research Fellow in the Economics Department of the University of Zurich. Dr. Ledoit still serves on the Systematic Trading Advisory Board of Credit Suisse Asset Management.
He is the author of over a dozen academic research publications in top-tier peer-reviewed journals in the fields of Economics, Finance, Statistics, Probability Theory and Physics. His work garnened awards from the Q Group and the UK Institute for Quantitative Investment Research, and his biography is listed in the Who's Who in the World. His current interests encompass Monetary Economics and Political Science.